Motorists have been urged to drive safely as police said they have been dealing with a "lot of accidents" in icy conditions on the roads.
Surrey Police issued the warning as the Met Office said ice will affect many areas this morning, meaning it's "worth leaving extra time for any journeys that you have planned".
The national weather service added on Twitter that many places will see some "winter sunshine" after a "frosty start" to the day.
Wintry showers can be expected in areas exposed to the brisk northwesterly wind and there will be snow in places.
Surrey Police wrote on Twitter: "This is snow joke, baby it's cold out there. Please take care on the roads, the gritters are out and about but we are dealing with a lot of accidents at the moment."
Yesterday morning was the coldest of the year so far with "plenty of wintry hazards around during the day".
The temperature plummeted as low as -9.8C in the village of Topcliffe in North Yorkshire.
Yellow weather warnings covering much of the west of England and large parts of Wales will be in place until midday today – and "snow showers and icy stretches may cause some disruption".
A yellow weather warning covering the south of England will be in place until 10am, and "ice is likely to cause difficult driving conditions".
Much of Northern Ireland and northern Scotland are also covered by yellow warnings.
The Met Office has said further weather warnings for snow and ice are likely to be issued for tonight.
Forecasters have warned temperatures could stay below average into next week in parts of the UK as the cold spell continues.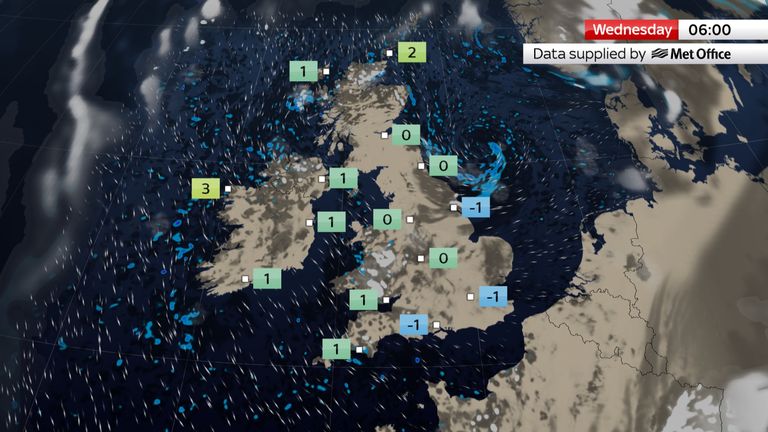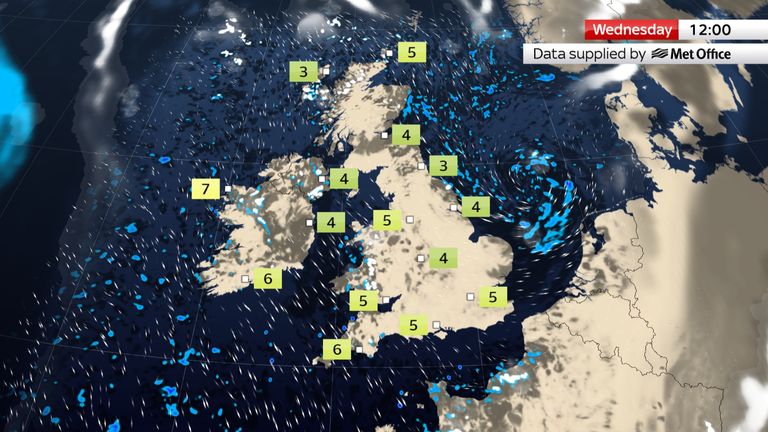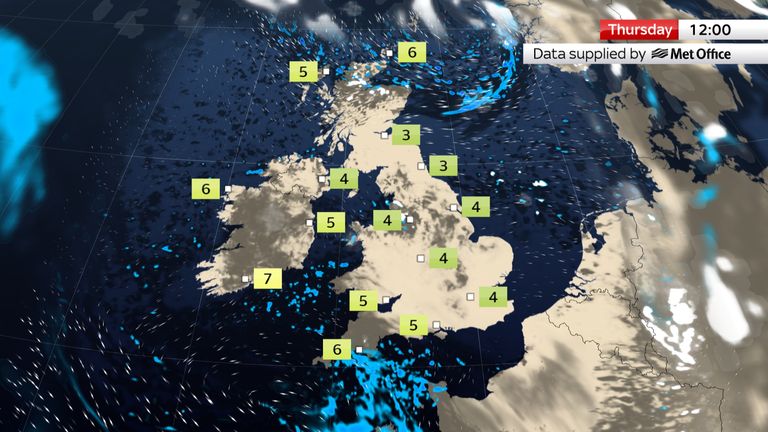 Drivers have been urged to be careful after dozens of people were injured following a crash involving a double-decker bus and a motorcycle in "treacherous" freezing conditions in Somerset on Tuesday.
A major incident was declared and the A39 Quantock Road in Bridgwater was closed with police, fire and ambulance units remaining on the scene into the afternoon.
NHS Somerset said 27 patients were taken to a minor injuries unit while another 26 were taken to the emergency department at Musgrove Hospital for injuries consistent with a "serious traffic collision".
A "small number" of those injured were left needing surgery, the service said.
Screams heard from overturned bus

The Met Office said it expects milder air to start moving in from Friday afternoon in Northern Ireland and Scotland.
Spokesman Oli Claydon said: "That will slowly spread across the rest of the UK. Southeast England will hold onto colder temperatures for longer."
The County Councils Network, which represents 36 county and unitary district councils in England, said more than 2,000 warm spaces remain open as temperatures drop and people look for somewhere to keep warm amid the cost of living crisis.
The Met Office recorded the coldest night of last year on the night of 12 to 13 December when temperatures plunged to -15.7C in Braemar, Aberdeenshire, during a cold snap.