Questions about the effectiveness of asking rugby union players to lower the height of tackles hung over the launch of the Six Nations in central London on Monday.
It means the new year – which features an autumn world cup – has opened with renewed concerns about the dangers of playing the sport.
With governing bodies facing accusations of negligence in new lawsuits from former players, questions are being raised about whether action being taken is enough to prevent long-term brain damage and neurological conditions.
But doubts have also been raised about the usefulness of ordering players to keep tackles lower – as will happen across community rugby in England next season.
The question is: will the new rules reduce the number of concussions?
Coaches and players were split on the issue ahead of the Six Nations, which kicks off a week on Saturday.
Ireland captain Johnny Sexton is not convinced his country should adopt England's new regulations.
"You can get a knee in the head, you can get a hip in the head," he said.
"I'm not sure who puts these rules in place, but I don't agree with them, definitely. Especially for a taller man like myself who likes to tackle high."
The priority, for Sexton, should be eradicating reckless tackles.
More than 60,000 people have signed a petition trying to overturn the RFU's ban – claiming it will lead to a rise in head-on-knee contact.
Players will have to be coached on lowering tackle height – with fears about the impact of collisions with knees.
Get that wrong and "tackles can become just as dangerous", according to Ireland coach Andy Farrell.
But the splits in the game were reflected by Farrell's son, England captain Owen, who can see the value in changes to address player welfare.
"The game is trying to become a safer game, which is good," he said.
"I think we, as England, are going to try to make sure we're on the right side of that and make sure we're pushing it in terms of trying to play the game hard, but safe and fair."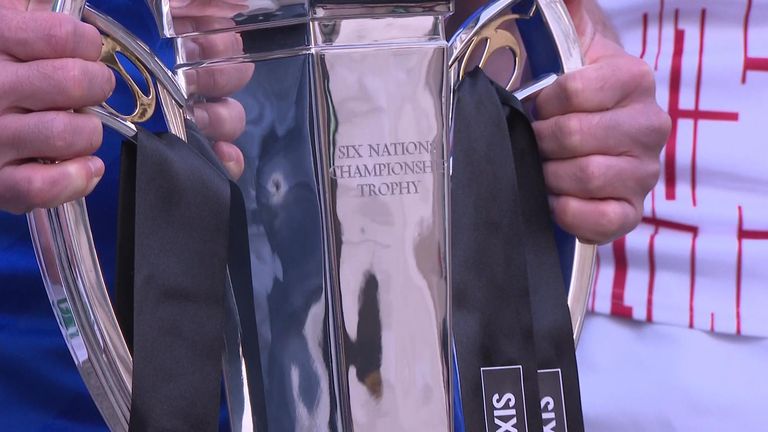 Farrell would still be allowed to make above-waist tackles because the new rules won't apply in the Premiership or Championship.
But an extension of the changes more widely could be on the cards, with world rugby's governing body welcoming the RFU's decision to lower the height of tackles.
The subject is sure to dominate the build-up to the opening of the men's world cup in France in September.