Police officers have appealed directly to a teenage arsonist who went missing from a mental health hospital on New Year's Eve to make contact and return to the facility.
The public have been warned not to approach Johnny Brady "under any circumstances" after he escaped St Andrew's Healthcare facility in Northampton on Saturday afternoon.
The 19-year-old was serving a hospital order for serious assault and arson.
He is described as white, 5ft 9 and slim and was last seen wearing black Adidas tracksuit bottoms, a black hoodie and black trainers.
Northamptonshire Police say he may be linked to three separate fires which occurred overnight near the hospital grounds after he went missing.
The force have issued several photos of the 19-year-old and asked for help finding him.
Detective Sergeant Torie Harrison said: "Johnny – if you're reading this, we are getting really concerned for your welfare.
"We know how cold it is outside, especially at night, and we want to do all we can to return you to hospital to focus on your treatment needs. This is not about 'punishing' you for absconding, but about protecting you from harm.
"We know you have previously absconded and returned so please reach out by giving us a call on 999 or letting support network know where you are."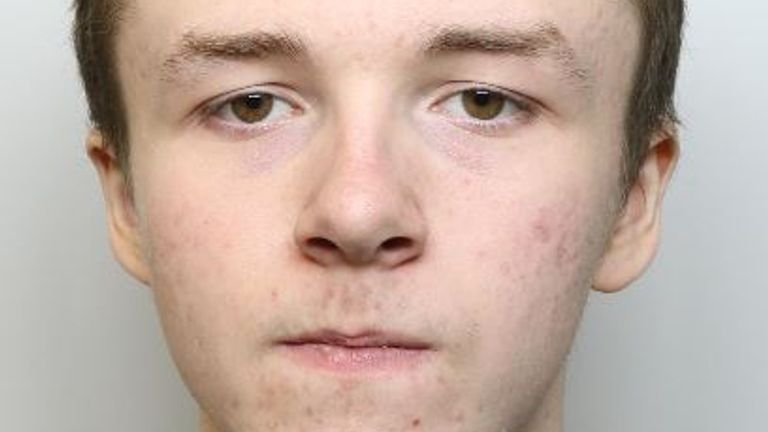 Convicted sex offender also escaped
Another patient also escaped from the hospital in recent days, though Brady's breakout is not thought to have been related.
Nicholas Courtney, 43, a convicted sex offender, was located and returned to the facility on Sunday.
A police spokesperson said: "We're pleased to confirm that missing patient Nicholas Courtney has been located safe and returned to St Andrew's Healthcare facility in Northampton.
"Thank you for sharing our appeal, your support is appreciated as always."