Messages of hope for the safe return of Nicola Bulley have been written on yellow ribbons and tied to the footbridge in St Michael's on Wyre as the search for her enters its third week.
The ribbons were attached to the bridge over the River Wyre on Saturday night.
One message read: "Hope is the last thing ever lost," whilst another simply said: "We need you home Nik."
A message, signed by Annie, read: "Missing you in our hearts and prayers."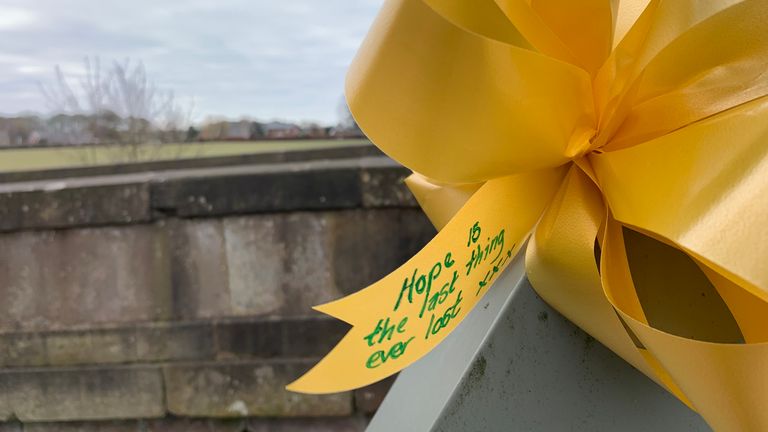 A couple of feet away, an unsigned message read: "Nikki I love you. Come home now."
The bridge is the starting point of Ms Bulley's walk from the village along the river.
It comes after Lancashire Police said last week that they had been looking at 500 pieces of "active information" in the search for the missing mother-of-two.
Ms Bulley, from Inskip, was last seen walking her dog on a footpath by the River Wyre in St Michael's on Wyre, Lancashire, on the morning of Friday 27 January.
Police have focused their investigation on a crucial 10-minute window when her movements are unaccounted for – from 9.10am to 9.20am.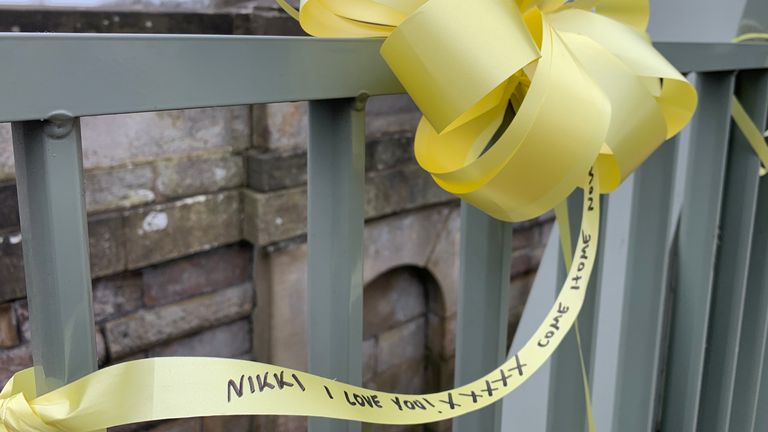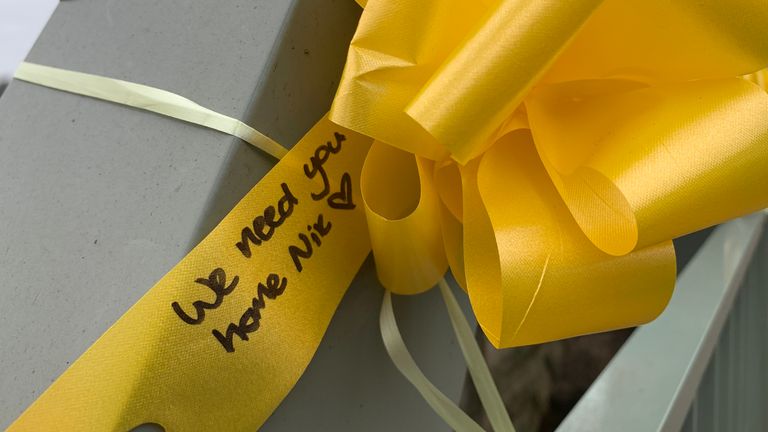 Officers say they have been keeping an open mind but have been working on a theory that the 45-year-old fell into the River Wyre.
The search for her moved to the coastline last week as two boats with specialist police teams searched the sea at Morecambe Bay before heading upstream on either side of the river.
Read more:
What were Nicola Bulley's last movements before she disappeared?
Missing mum's partner questions police's theory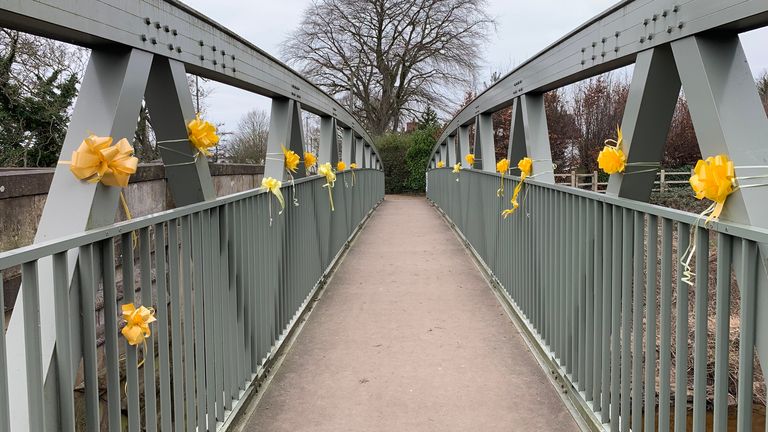 However, Ms Bulley's partner Paul Ansell doubts the theory that she fell into water and said: "Personally, I am 100% convinced it's not the river, that's my opinion."
Police and an independent underwater rescue team have been unable to locate the mortgage adviser as her family have been experiencing "unprecedented hell" while they wait for answers.